2022 Encore Extreme

Convention and Competition
Marriott convention center Penn Square
25 S Queen Street
Lancaster, PA 17603
Friday, October 14 - Sunday, October 16, 2022

SEE BELOW FOR HOTEL RESERVATIONS
Dance
with the stars in 2022

Three days of master classes in Jazz, Hip Hop, Contemporary, Tap, Ballet, Musical Theatre, and more! Also featuring workshops, classes and networking events for teachers AND Jazz Funk classes for parents!
Experience our exciting group competition with live judges' feedback for all routines and a $1000 cash prize!
Compete for the title of Miss and Mister Encore Extreme! All soloists will receive a free headshot!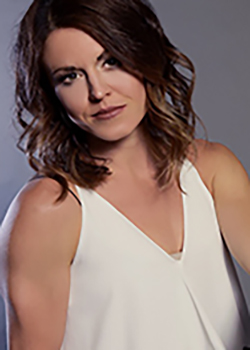 Caroline Lewis-Jones from South Carolina, has been dancing for over 28 years. At the age of 18 she moved to New York City where she performed for six years. Her credits include the VMA's with NSYNC, the Latin Grammy Awards, WNBA National Commercial, a French Energy Commercial, Disney Industrials, Britany Spears and Madonna "Me Against the Music" video, MTV's Body Rock Fitness Video, and more. Although successful as a commercial dancer, her true passion lies within contemporary company work, where she has had the opportunity to work for Mia Michaels Company R.A.W, Dee Caspary's IV Dance Company, Notario Dance Company, Rhapsody and Company, A.S.H Contemporary, and Justin Giles' Soul Escape.  In 2001 she traveled to Seoul, Korea where she performed for Jason Parson's and POZ Dance Theatre. In July 2010, Caroline performed with Sonya Tayeh from "So You Think You Can Dance" with her company in Chicago. She also choreographs for studios around the country, and teaches for Adrenaline Dance Convention and The Dance Sessions. In December 2007, Caroline choreographed and performed a one-woman show, called Finding My Way. It was about the loss of her mother and her life currently without her. It is her greatest accomplishment yet. Caroline also founded Unbound Dance Company in Columbia, South Carolina. Her goal as Artistic Director of UNBOUND is to inspire and give dancers young and old, a new outlet to perform.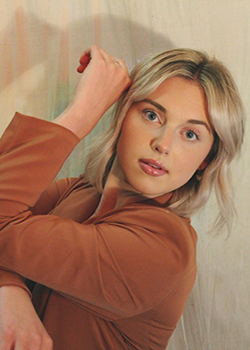 New York based artist, Lauren Hummel is an award-winning choreographer and dancer who has been in the industry for nearly 7 years educating and choreographing. She began her artistic career at the early age of 3, training vigorously in all styles of dance at her local home dance studio with a competitive background of 15 years. She is currently an instructor and choreographer at Artistic Designs Dance Company and is on faculty with Quest Intensive and Turn It Up Conventions. She also judges and teaches for Encore DCS and travels to teach and choreograph for studios along the East Coast. Lauren is a graduate from SUNY Geneseo with a B.S in Business Administration and Minor in Dance where she completed an additional 4 years of performance dance. She trained in both the Garth Fagan and Alvin Ailey techniques and worked closely with the Artistic Director of Geneseo Dance Ensemble, Jonette Lancos as an assistant director to the company. Lauren also held the positions of choreographer, rehearsal director, and dancer for the company during her 4 years at Geneseo and worked with guest artists Chung-Fu Chang, John Lehrer, and Guy Thorne. Lauren is known for her unique and detailed approach to her choreography and for her engaging, authentic, and motivating teaching philosophy which has led her to receive several choreography awards and recognition both regionally and nationally.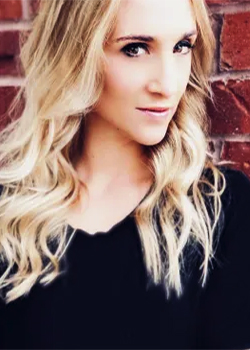 Entertainment industry entrepreneur, award-winning choreographer and infectious educator, Cassie Russo-Sweeney is a born innovator. Constantly inspired to create new movement as owner and artistic director of CaRu Entertainment, Cassie's choreography is nationally recognized for its blend of fem funk, hip hop, and street jazz with constant emphasis and focus on self-confidence and bold performance artistry, and can be seen on the performance stage, on TV and film, and in master classes all over the country.
Cassie has lent her talents as a faculty member to Millennium Dance Complex Philadelphia, as head coach for the Philadelphia Soulmates Dance Team, and to choreographing the opening scene in Little Red Wagon Film's Carver. In her former career as a professional dancer, Cassie was a back-up dancer on Rascal Flatt's "Bob the Head Tour", headlined ABC 7's "Columbus Day Parade Live!" and was a featured performer on networks such as MTV, VH1 and FuseTV. Alongside running the day to day at her entertainment studio,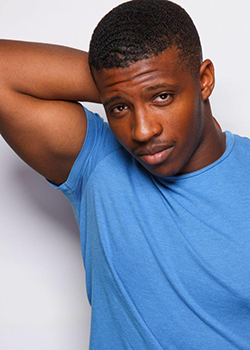 Chandler grew up as a competitive dancer at The Southern Strutt under the direction of Nancy Giles for 15 years.  He is now pursuing a degree in Dance with a minor in Business at the University of Alabama.  Chandler has choreographed and performed in nine shows at the University of Alabama and at various other theaters in Alabama. He is currently an instructor at Birmingham Dance Theater in Hoover, AL where he teaches Hip Hop, Jazz, Contemporary and Acro technique. He also travels with Encore where he works as a stage manager and sound technician. In addition, he is a member the professional dance company, "Unbound," directed by Caroline Lewis-Jones and Susan Dabney Hancock. When not in school, Chandler travels the US teaching, choreographing, and cleaning competition dances at various studios and schools.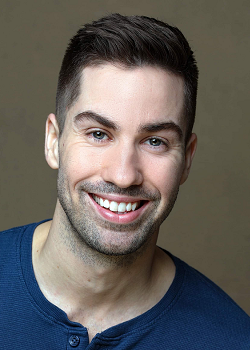 Originally from Clearfield, PA, Trevor Sones Received a BA degree in Dance from Mercyhurst University.  National Tour Credits: CATS, Beauty and the Beast.  TV/Film Credits: ZIPS Dry Cleaners, The Knot, "Step Up 3D", Good Morning America, "Do You Dance, Ms. Parker?". Other credits include working extensively with Royal Caribbean in "Hairspray", "MAMMA MIA" (Dance Captain), "GREASE" (Associate Choreographer), "Name That Tune" (Associate Choreographer), "Bada Bing Bada Boom" (Director) and RWS Entertainment Group where he started out as a dancer, then traveled across the country as an Audition Choreographer, and currently is the Casting Assistant.  He currently resides in NYC where he is a company member with BEings Dance Company and travels North America as Guest Faculty.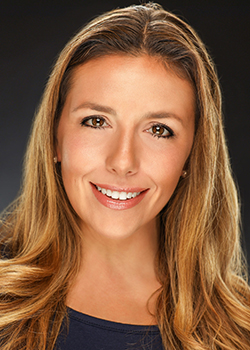 Ashley Payne hails from Buffalo, NY holding a B.A. in Dance Performance from the prestigious Point Park University. As an international adjudicator, professional dancer and choreographer, Ashley has studied and taught throughout New York City, Miami, and now Chicago. As a performer, Ashley has appeared in film, television, concert dance and theatre productions.  Ashley's first standout roll was in the University production of Contact where she was a featured dancer and served as dance captain. Professional credits include: Regional Performances of: Contact; Grease; Mame; Fame and Sing, Sing, Sing; Episodes of: The Rachel Ray Show, Blue Bloods, The Dark House, and Company Work: 11:11 (The Company by Slam); DSMR; Crazy Love.  Ashley has served as a choreographer for Jordan Sparks, Flash Mob America, Chicago Freelance Dance Festivals and created an original work for ConvergeDance Dance Company.  You may recognize Ashley from promotions for Verizon, Oreo Cookies, M&Ms, Estee Lauder, Suave and Avon.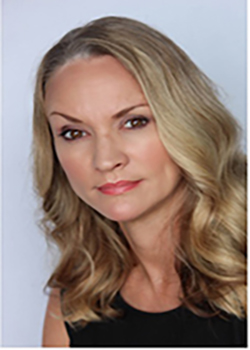 Susan Hancock was born and raised in Columbia, South Carolina and began her ballet training at the Calvert-Brodie School of Dance. In 1989 Susan entered the School of American Ballet, the official school of the New York City Ballet and studied there for three consecutive summers.  In 1992 she was invited to stay for the winter term, but instead decided upon North Carolina School of the Arts.  From there Ms. Hancock went on to join The Los Angeles Classical Ballet in 1994. Susan performed roles in ballets such as The Nutcracker (Mirlitons) Coppelia (Swanhilda's friend), A Midsummer Night's Dream (Helena, Hermia) and Paquita. In 1998, Ms. Hancock joined Francisco Martinez Dance Theater while continuing to dance with Los Angeles Classical Ballet. During her time in L.A. Susan was a featured dancer on the Tonight Show with Jay Leno as well as the VH1 comedy hour featuring Wendy the Snapple Lady.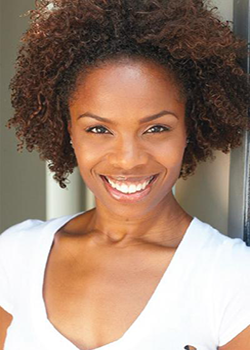 Erin Moore is a versatile artist, performing across mediums and genres. She earned her BFA at Fordham/Ailey, and joined Philadanco, performing contemporary ballet and modern repertory in the US and abroad. Some credits include- HBO's Boardwalk Empire (recurring); Netflix's A Very Murray Christmas, and appearances on The Tonight Show and Saturday Night Live, including with Kanye West. Theatrically, she was in the original Broadway casts of the revival of Follies, the Tony award winning After Midnight, and Shuffle Along choreographed by Savion Glover. In the classical realm, Erin was in the company of Rigoletto at The Metropolitan Opera and was featured with the San Francisco symphony in a role conceived for her by choreographer Pat Birch and maestro Michael Tilson Thomas. Most recently she can be seen in the finale of Fosse/Verdon on FX and in season 3 of The Marvelous Mrs. Maisel. Upcoming, Erin is in Lin-Manuel Miranda's Tick, Tick...Boom, out on Netflix this summer.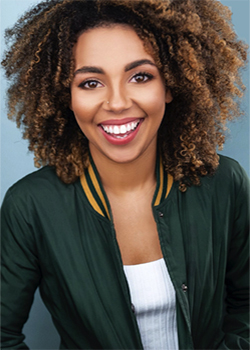 Karma Jenkins is a New York City professional dancer, actor, singer. She began her training as a dancer at a young age in Portland, OR where she was no stranger to the world of dance competitions. She later earned her BFA in Musical theatre in NYC. She is currently still performing and represented by CESD agency! Karma has had the privilege to work all across the United States in many stage musicals and national tours. She has worked with choreographers and directors such as Camille A. Brown, Dennis Jones, Lorin Lattaro & Marc Kimelman to name a few. Most recently Karma has made the switch from stage to screen appearing in episodes of The Last O.G and Ghost: PowerBook II.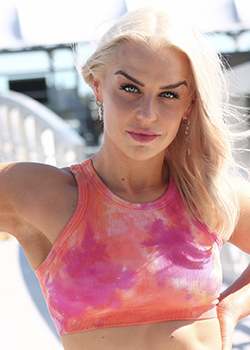 Allynn Simons is an NYC based freelance casting director who has the pleasure of casting for TV/Film, commercials, theater and print. She
holds a B.A. in Musical Theater with a minor in dance from Point Park University. While in school, Allynn was chosen to dance in original pieces choreographed by Kiesha LaLama and Kiki Lucas, just to name a few. Before settling in New York City, Allynn taught dance and musical theater all over Pennsylvania and New Jersey and still teaches numerous classes all over the country. She is also a regular faculty member of QUEST Intensive; a prestigious in-studio dance experience that brings the industry to the studio. She is currently a faculty member at THRIVE Dance Convention where she teaches contemporary and how to market yourself. She also adjudicates for numerous dance competitions in the U.S. Some of her favorite casting credits include: the North American premier of Dirty Dancing, The Mansion which premiered at Sundance and a multi-million dollar campaign for NIKE that had her casting on the streets of NYC. She enjoys traveling to choreograph all over the county for which she has won numerous awards for. She grew up in the dance competition community and loves seeing young artists flourish. The future of the arts is in the hands of the next generation, so let's cultivate it!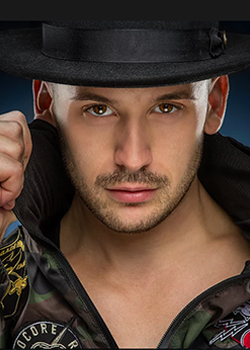 Brandon Girouard BA/MFA is a highly in-demand international choreographer, teacher, dancer,  and talent manager – having brought audiences to their feet in Paris, Canada, London, Argentina, NYC, Mexico and Spain in summer of 2017. Known for "compelling, explosive movement", Brandon has performed with dance companies such as dancetheatreX, Melanie Stewart Dance Theatre, Ailey 2, Koresh Dance, Plasma Dance Theatre, and for Bill Clinton's Inaugural Presidency Gala. Brandon resides as Guest Faculty at Broadway Dance Center NYC, Millennium Dance in Philadelphia, Studio Harmonic in Paris and is faculty to many dance conservatories on Long Island, NY. Holding a BA in Theatre & Dance from Muhlenberg College and a MFA from NYU, Brandon also studied for 18 years at the Cheryl McCormack Academy of Dance in New Bedford, MA.



Encore DCS is proud to offer an amazing opportunity for elite dancers to be cast in a one-of-a-kind promotional video and become a member of the Encore DCS Dream Team!
Students were selected at Encore Extreme and this January each dancer was choreographed, staged and featured in a video to create a new advertising campaign for Encore DCS. This opportunity gives up and coming stars the chance to taste what the world of entertainment has to offer with a "dream job" experience.
Professional lighting, staging, make-up, choreography and directing are just some of the many facets of this experience! The video features many styles of dance and is the perfect opportunity to showcase well rounded dancers.
Interested in becoming a member of the next Encore DCS Dream Team? "Shooting Star" tickets will be awarded at Grand Finals. This ticket will give select dancers a free convention fee at Encore Extreme and guarantees their spot on the Dream Team. The remaining Dream Team members will be chosen at Encore Extreme this fall. Don't miss out on the "Dream Team" cutting edge experience only offered by Encore DCS!
Congratulations to the 2021 Columbia Encore Extreme Dancers
Mister Encore Extreme
---
Aidan Conway
Miller Street Dance Academy
Miss Encore Extreme
---
Liv Hummel
Artistic Designs Dance Company
Senior Miss Encore Extreme
---
Emily Ariaga
Nina's School of Dance