Meet the 2022 Cover Models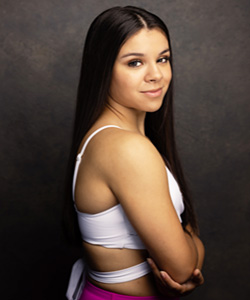 Emily Arriaga is a 16 year old from Nina's School of Dance in North Carolina.  She has been awarded many Encore DCS awards including 2021 Miss Senior Encore Extreme, 2021 Miss Senior Elite Regional Title Winner, 2020 Miss Teen Encore at Grand Finals, and 2020 Miss Teen Regional Title Winner.  Emily has been a member of the Encore DCS Dream team for three consecutive years and is excited to be a Encore DCS Cover Model in 2022!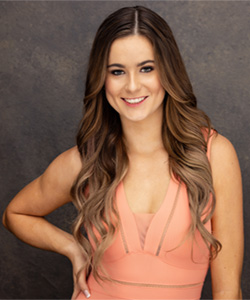 Emily D'Ornellas is an 18-year-old from Easley, South Carolina. She has danced at the Centre & Company for the past 4 years and now attends Clemson University. She has grown up dancing in the competition world for over 16 years. Emily is a former Miss Encore Extreme and also won as a Super Soloist during her years of competing at EncoreDCS.  She has been a part of the dream team for two years.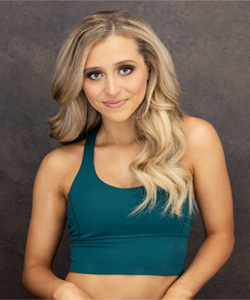 Hayden Pearson is a 15 year old sophomore at South Johnston High School.  She has been dancing since the age of 3 and is a student at Artistry In Motion Dance Studio.  Hayden was honored with several achievements throughout the year at Encore DCS including being chosen to participate in the Opening Number, 1st Overall Regional Super Soloist in Rocky Mount, NC and placing in the Top Ten Elite solos in Charleston, S.C. at Grand Finals. Hayden is thrilled to be a 2022 Encore DCS Cover Model!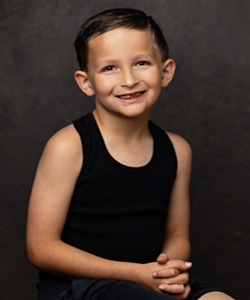 Colton Mowry is 7 years old and loves to dance at Westmoreland Dance Alliance in Greensburg, PA. This is his 3rd year of competitive dance with his favorite types of dance being lyrical and contemporary. He was awarded the Grand Finals Scholarship at Regionals in 2021 and was crowned Mr. Petite Encore DCS at Regionals. His duet took 1st place at Grand Finals in the Mini division. He went on to place runner up for Mr. Petite Encore Extreme this fall. He is looking forward to competing again this coming year on the Encore stage!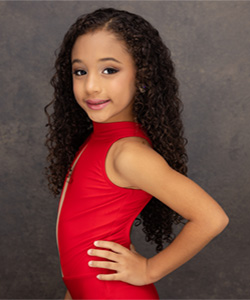 Zariah Williams is now 7 years old and started dancing at age 2. She was invited to join the competitive dance team at 3. This is when her love and passion for dance went to another level. She is currently training and on The Dance Collective team. Zariah won 1st place overall at Star Systems regional and at the Encore DCS Regional in Daytona where she placed 1st overall, won Title for Miss Petite Encore, and received the highest scoring routine for her solo "A Note to God". Most recent, she was picked as one of the Encore DCS 2022 Cover Models. In her words: "I'm so grateful I get to do what makes my heart happy and share my love for dance with you all."
Want to be the next Encore DCS Cover Model? Attend Grand Finals this summer for your chance to be our next featured dancers!